Andermatt Concert Hall : Opening
On Sunday 16 June 2019, the Berliner Philharmoniker opened a new Concert-Hall in the village of Andermatt in the Swiss Alps.

The concert hall, designed by Studio Seilern Architects , can accommodate between 350 and 600 spectators depending on the configuration, and takes place in a hotel complex of this ski resort in the Canton of Uri.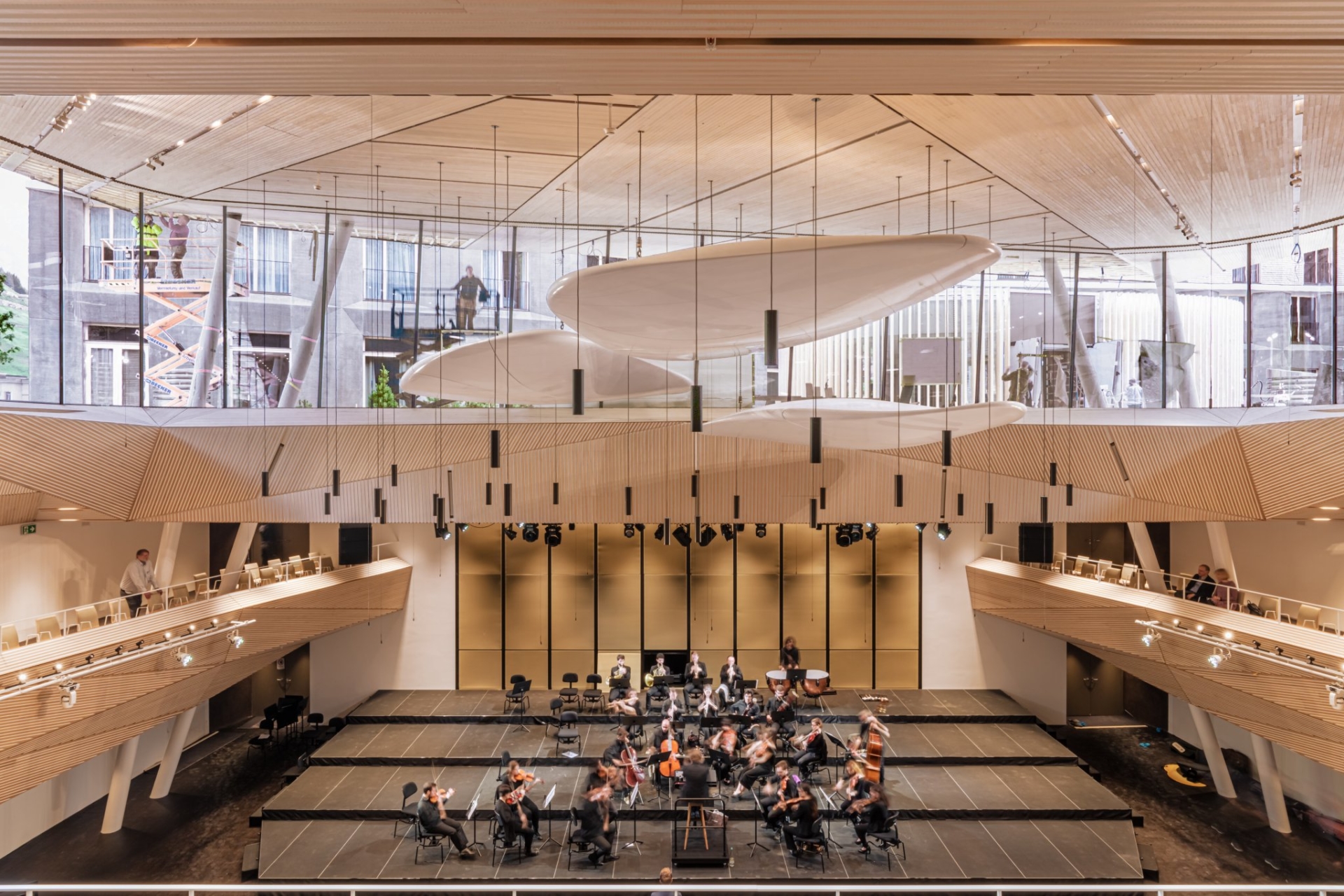 A large bay window brings daylight to the concert hall and opens a view of the Alps.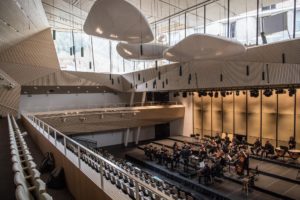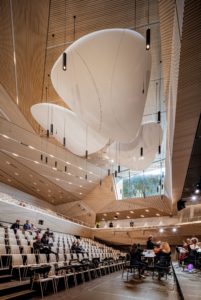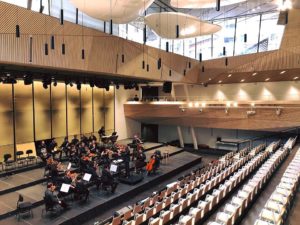 For this project, dUCKS scéno was consultant to the architect for the design of the hall and the scenic spaces. We did the visibility and configuration studies of the room and the stage. Finally, we were responsible for the design of scenographic machinery, lighting and audiovisual systems.