Opening : MEETT

Exhibition Hall and Convention Center of Toulouse
MEETT, the new Toulouse Exhibition Hall and Convention Centre, was inaugurated on 26th September 2020.

Located in the municipality of Aussonnes, between the airport and the suburban countryside, the new MEETT covers more than 155,000 square meters.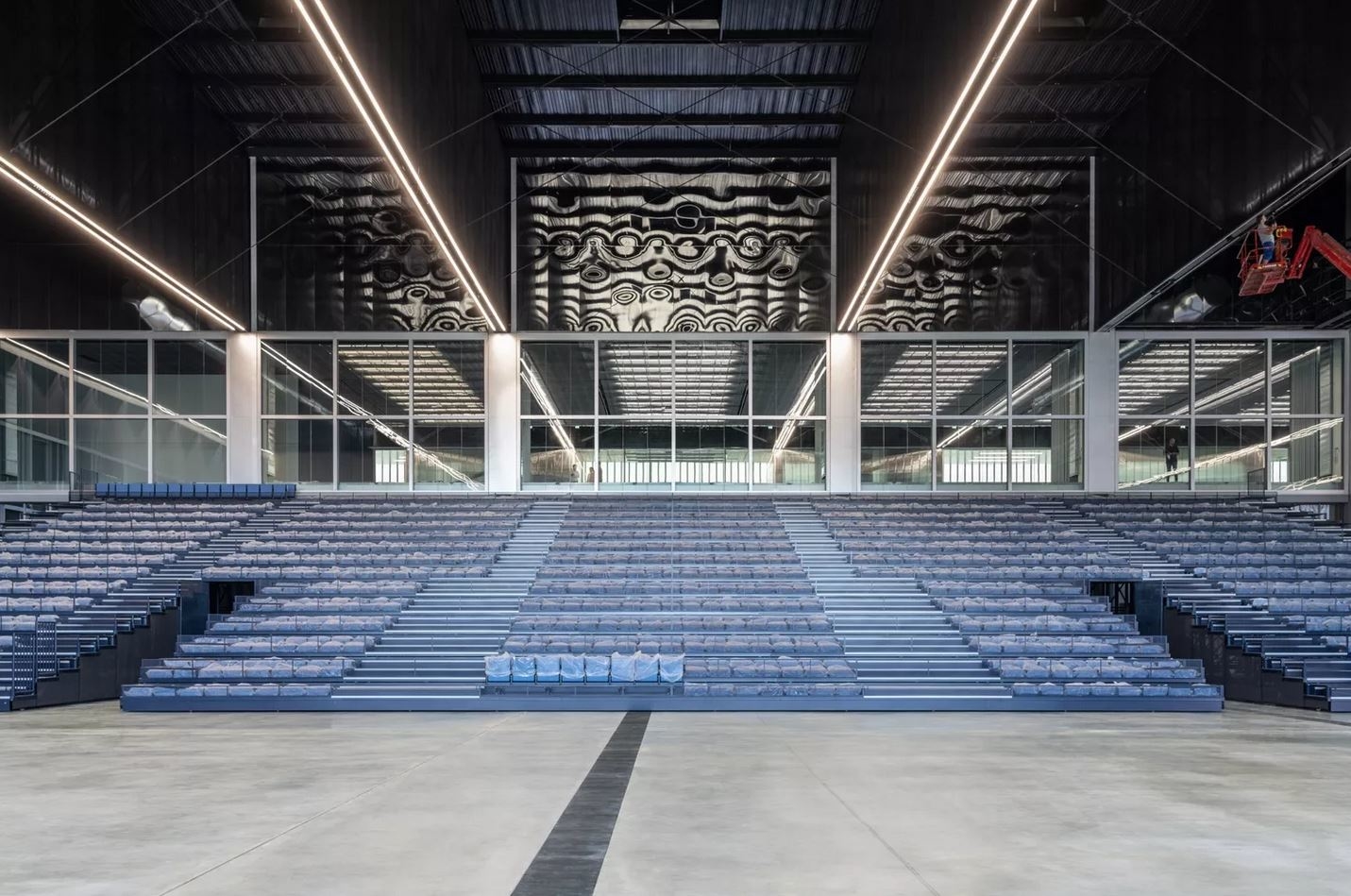 Contrary to the traditional Exhibition Halls, which are wide surface area consuming, this project presents itself as a unique and extremely compact space, offering nevertheless a multitude of configurations and a wide variety of uses.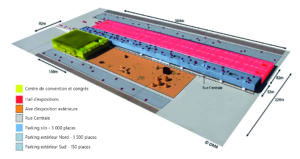 The backbone of the project is the central street covered by the silo car park, which prevents the project to overflow on the neighbouring land. This circulation hosts the numerous ticket offices, visitor services and other possible event stands.
To the North of this street, the 40,000 m² exhibition hall can be modulated from one to seven distinct spaces thanks to motorized curtain partitions. With a 560 meter lengh, it can host a large number of activities in varied fields : not only exhibitions and fairs but also plenary convention rooms, small conference rooms, galas and other -small or large- celebrations.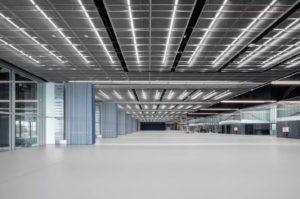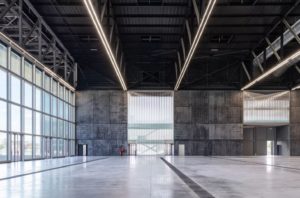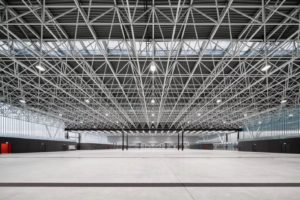 To the South, the 15,000 m² convention and congress centre can accommodate up to 5,000 people or turn itself into new halls of different sizes.
With a 13-meter high movable partition, the East facade completely opens onto the outdoor space of exhibitions and events.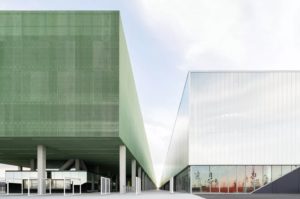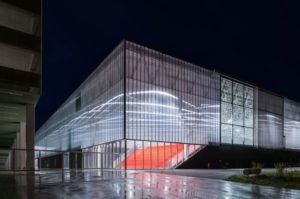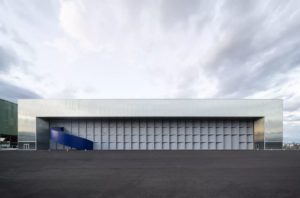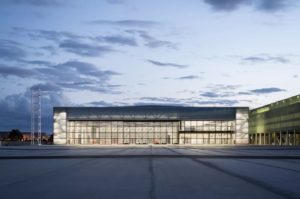 dUCKS scéno took into consideration all these spaces and their uses, in order to operate this «logistic machine». It means taking into account the different users – show business technicians, TV, convention organizers, booth installers, etc.- who have particular functions and ways of working.
The intention was therefore not to impose a type of operating which would ultimately not suit anyone but to reflect on the setting up and implementation of appropriate infrastructures, with the necessary paths and connections, in order to offer technicians the freedom of use while preserving the basic principles of the project, whose adaptability is the main asset.