Taipei Performing Art Center
TPAC
Location
Taipei, Taiwan, China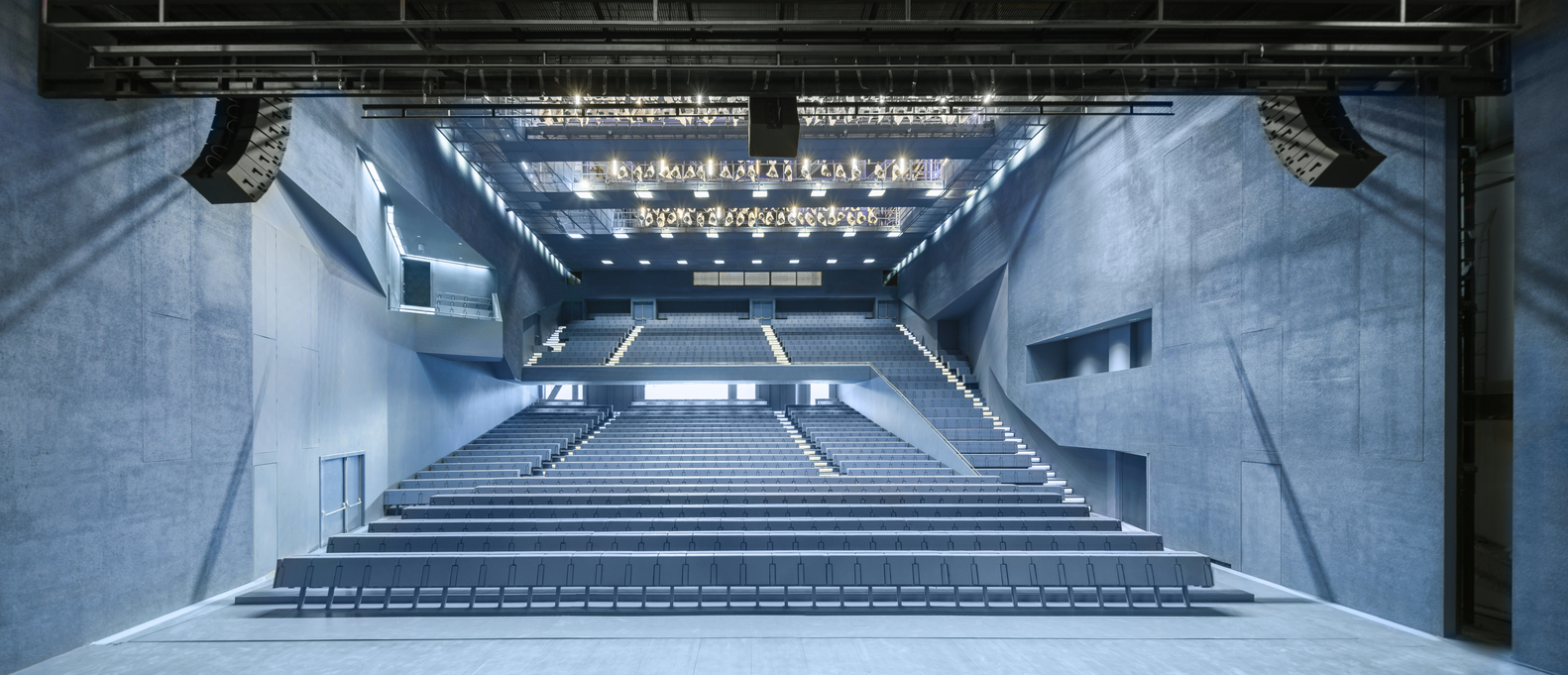 Description
Construction of a cultural complex including a Grand Theater of 1 500 seats, 800-seat multi-form theater and a proscenium playhouse with 800 seats as well as a puppet castle, an outdoor cinema and a theatre café.
The Grand Theater can welcome operas, musical, chinese contemporary operas, ballets and dance and special events.
With various stage configurations (end stage, centre stage, thrust stage, arena, theatre in the round) the multi-form theater can welcome various performances types : drama, experimental perfomances, multidisciplinary performances or puppet theater.
The multi-form theater and the Grand Theater can join to form a «great theater» with a stage of 100m of length.
The proscenium playhouse, with a spherical shape and an orchestra pit can welcome drama, traditional chinese opera, dance, music and puppet show.
Mission
Consultant to the architect for the design of the halls, the technical and auxiliary spaces; sightline study and seating configuration. Concept design of the performance spaces. Design of scenographic machinery and lighting systems.