Taipei Performing Arts Centre : completion
The Taipei Performing Arts Center is finally finished after 14 years of study and construction. It will officially open to the public on August 7, 2022.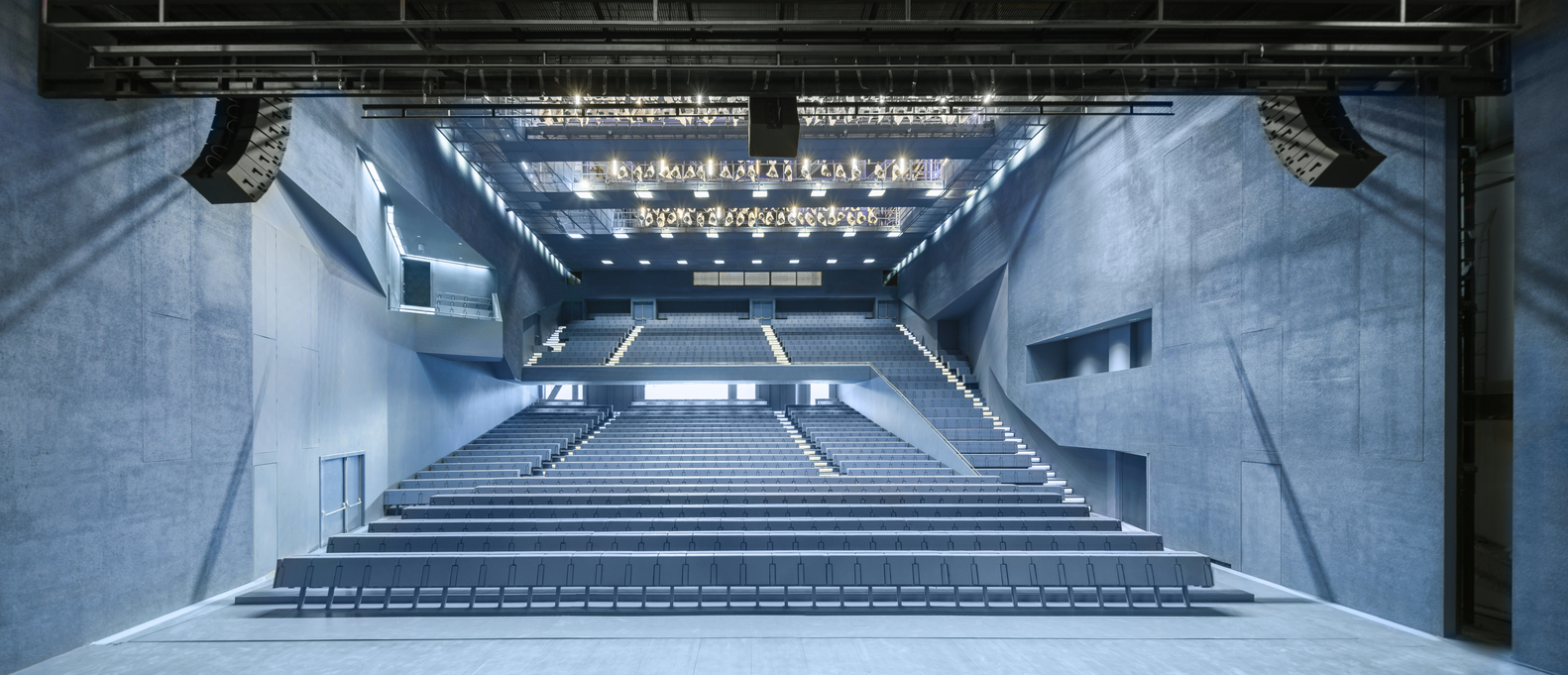 Situated in the Shilin Night Market, the new cultural centre of Taipei is designed as a place for new possibilities in performing arts.
"Theater has a very long tradition. We have seen contemporary performance theaters increasingly becoming standardized, with conservative internal operation principles,'"says OMA Founding Partner Rem Koolhaas. "We want to contribute to the history of the theater. Here in Taipei, we were able to combine three auditoria in a particular way. We are interested to see how this architecture will have an impact in terms of extending what we can do in theater."
The building is in fact composed of a Globe Playhouse, a spherical theatre of 800 seats, a Grand Theatre of 1500 seats and a Blue Box of 800 seats. The three rooms are connected to a central cube. The cube accommodates the stages, back stages, and support spaces of the three theaters. The Grand Theatre and the Blue Box can then form only one Super Theatre, for unsuspected performances. The Globe Playhouse with a unique proscenium allows to experience the scenic framing in various forms.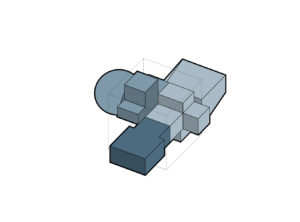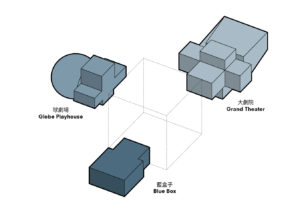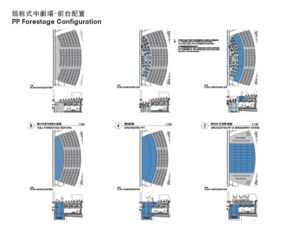 Kris Yao, Founder of KRIS YAO | ARTEC, says, 'This new building not only presents itself to the world as a brand new and unique configuration of theater complexes, it also sits perfectly in its location – right at the center where the plebian life of Taipei happens. Its informal, unpretentious, and raw architecture spaces echo the spirits of how citizens of Taipei approach art.'
The protruding theatres of the Taipei Performing Arts Center confer multiple faces to the building and differ from other typical theatres that have a public front and often a very technical back.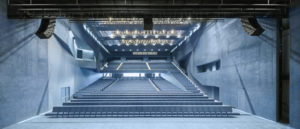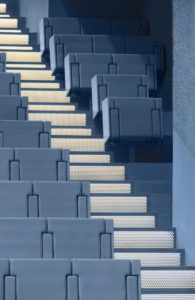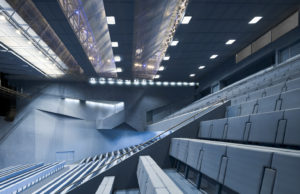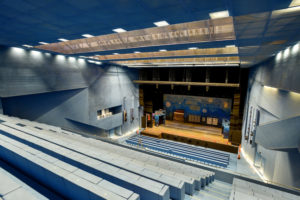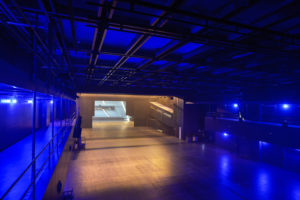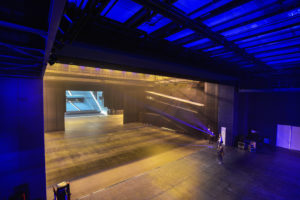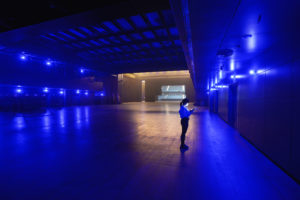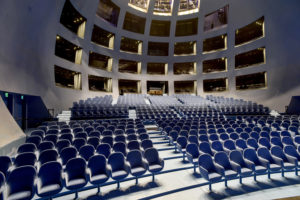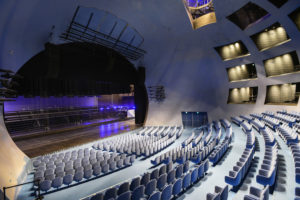 "Taipei Performing Arts Center's completion represents the positioning of Taiwanese theater in 21st century contemporary theater. All perspectives are welcome. All possibilities are included. All art forms can happen here."

Austin Wang, PDG du Taipei Performing Arts Center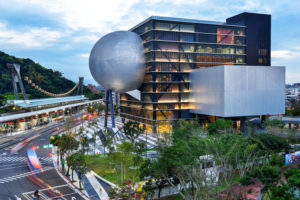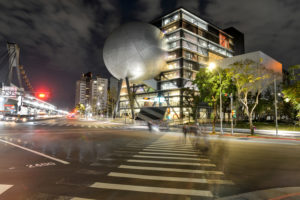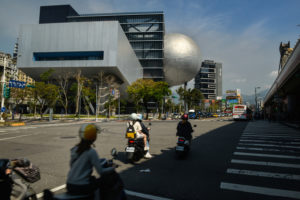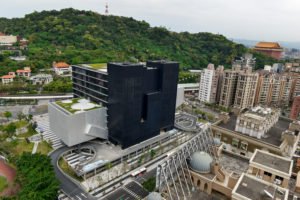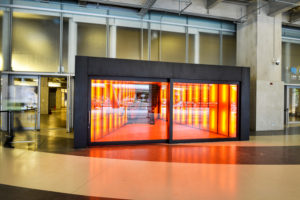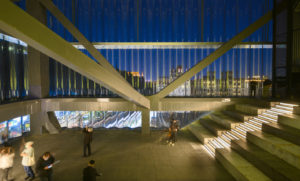 Client: Taipei City Government; Executive Departments: Department of Cultural Affairs, Department of Rapid Transit Systems, Public Works Department
Budget: Estimated: 6 billion Taiwan Dollars (around €180 million)
Architecture: OMA
Partners-in-charge: Rem Koolhaas and David Gianotten
Collaborators:
Executive architect: KRIS YAO | ARTECH
Theater consultant: dUCKS Scéno, Creative Solution Integration Ltd.
Acoustic consultant: Royal HaskoningDHV and Theo Raijmakers (Level Acoustics & Vibration), SM&W
Landscape designer, interior designer: Inside Outside
Structure, MEP, building physics, fire engineer: Arup
Structural engineer: Evergreen Consulting Engineering Inc. Services Engineer: Heng Kai Inc., IS Leng and associates engineers fire engineer: Taiwan Fire Safety Consulting Ltd.
Lighting consultant: Chroma 33
Façade engineer: ABT, CDC Inc.
Sustainability consultant: Segreene Design and Consulting Landscape Consultant: CNHW
Geotechnical engineer: Sino Geotech
Traffic consultant: Everest Engineering Consultants Inc.
Animation: Artefactory
Site photography: Chris Stowers, Shephotoerd Co. Photography
Main construction contractor: International Engineering & Construction Co., Ltd (former general contractor), Sun-Sea Construction Co. Ltd. (façade continuous construction), Ancang Construction Co. Ltd. (interior & landscape continuous construction), Jung Yan Interior Design & Decoration Co., Ltd., Tech-Top Engineering Co., Ltd. (MEP, fire engineer), Shiu Guan Machine Electric Engineering Co. Ltd. (air-conditioning), Jardine Schindler Lifts Limited (elevator facilities)
Theater equipment contractor: L&K Engineering Co. Ltd., IX Technology Ltd., JR Clancy, Inc.