Le Delta : Opening
The Delta, the new House of Culture of Namur was opened this weekend.

The project conceived by the Brussels architecture agency Samyn and Partners is structured around three halls each with its own vocation.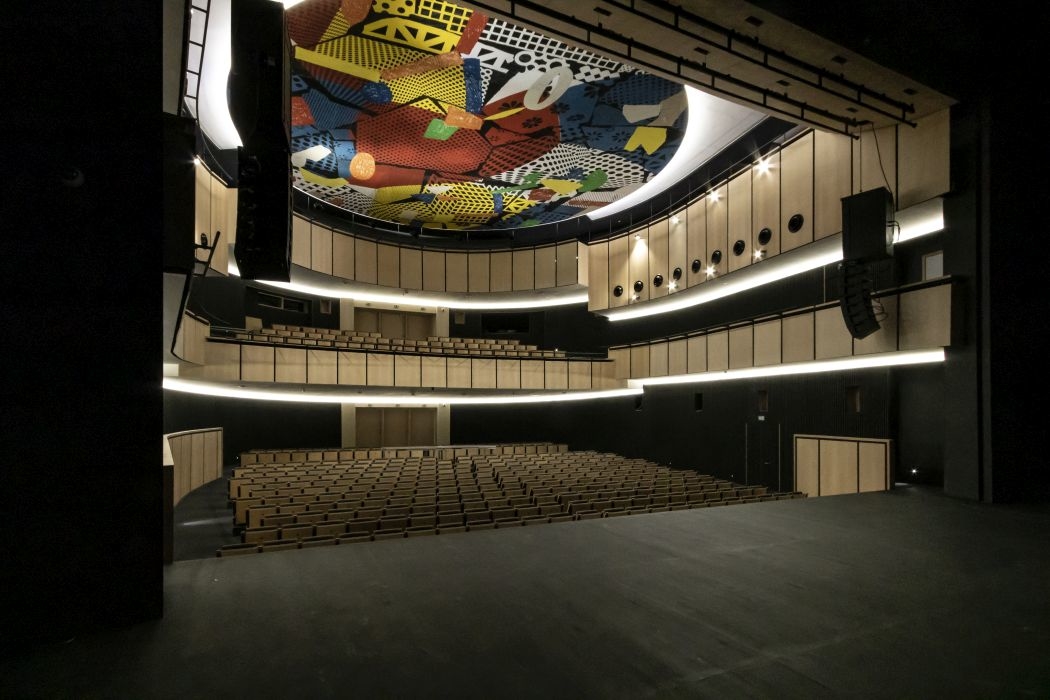 The different halls of the Delta of Namur are designed as separate but complementary equipment, real technical tools that allow to ensure all possibilities of modularity.
The large hall, with a capacity of 450 seats and 600 standing places, with its horseshoe shape and its fly tower welcomes the performances of various theatres.
The « Tambour » is a modular and circular room, allowing different configurations. The capacity can vary between 120 and 150 seats as well as the ratio stage/ hall (front, circus, bi-frontal, projection cinema, etc.).
The Médiator, the third room that takes the form of this accessory well-known by guitarists, consists of a flat stalls and a stage designed for small forms of shows -80 seats and more standing.
Public and logistical access has been redesigned to improve traffic flow within the building.