Maison de l'Économie Créative et de la Culture (MECA) : inauguration

MECA in Bordeaux is both a regional Institute for contemporary art and a place for expression and creation that serves artists, art and the ones who make it !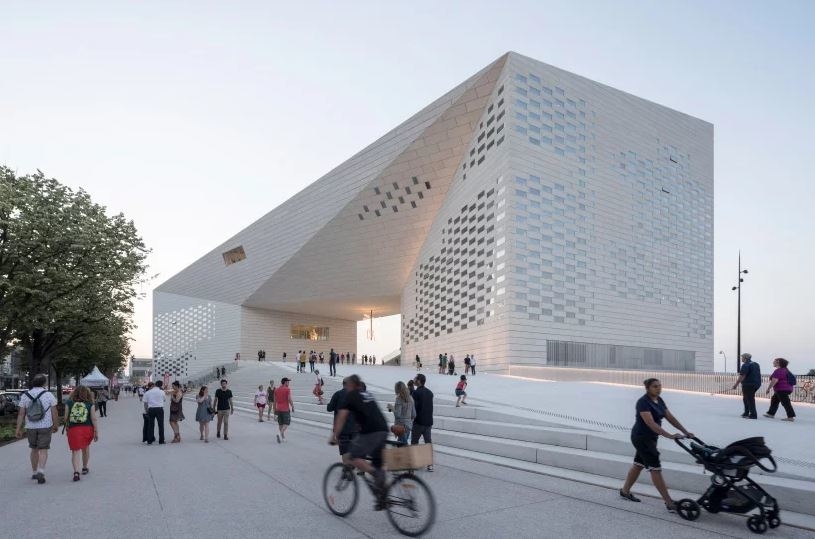 With a great number of spaces, MECA is designed to be flexible, technical and welcoming. It includes spaces for exhibition, screening, meeting and debating as well as working and implementation places. Flexibility is the common idea in order to inspire artists and allow implementation of unique arrangements and creations.
This is another strong scenographic infrastructure that serves on the one hand the existing cultural buildings in the area and can on the other hand lead to other creations in a less conventional place.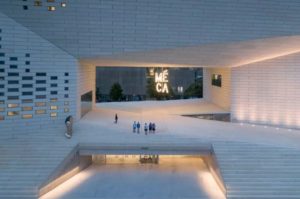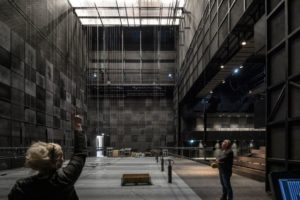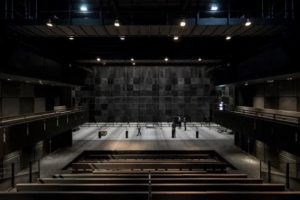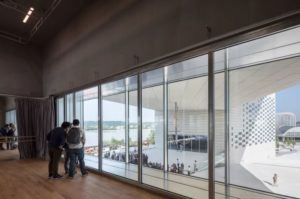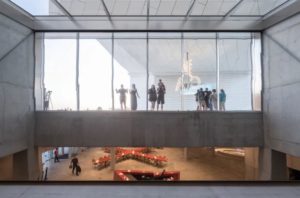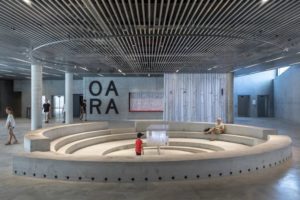 The entrance area, Agora, is a bright welcoming and dual-aspect place located at the meeting point of various audience.
A part of the building is dedicated to the FRAC (the regional institute for contemporary art) with flexible exhibition spaces where natural and artificial light are complementing one another. It includes a conference room and a hall for screening pictures.
The other side of the building can welcome performances (creation or rehearsal) that range from dance to theatre, music or circus… The OARA and the Studio For Creation have the size of both a studio and a performing hall with a 25 x 15 m stage, a 23 m high fully motorized stage tower, 80 m2 of mirrors and 27 m of dance bars.
The part of the venue that is accessible to public includes flexible infrastructures, telescopic stands, a pit that can be covered when the room becomes a stage, when the audience looks at itself or when the artists are in the control room.
dUCKS scéno together with the architects and the client's consultants particularly worked on access, flow, lay-out and run-on flexibility of the infrastructures to deliver a tool at the crossroads of what exists today as a hall and what artists may want to do in the future.
Owner
Région Nouvelle-Aquitaine
Architects
BIG : principal architect
Freaks : architect associate
Consultants
dUCKS Scéno : Scenography
Vincent Hédont : Acoustics
Budget
EUR 32 M
Copyright Images
Laurian Ghinitoiu
Press
designboom (en)