Shenzhen International Performance Center: second place
Our team, composed of Coldefy & Associés Architectes Urbanistes, AUBE and Efterklang Acoustics, came in second place in the international competition for the construction of the Shenzhen International Performance Center, composed of a large theatre of 2000 seats (Dream Theatre) and a 1000-seat concert hall (Starry Sky Concert Hall).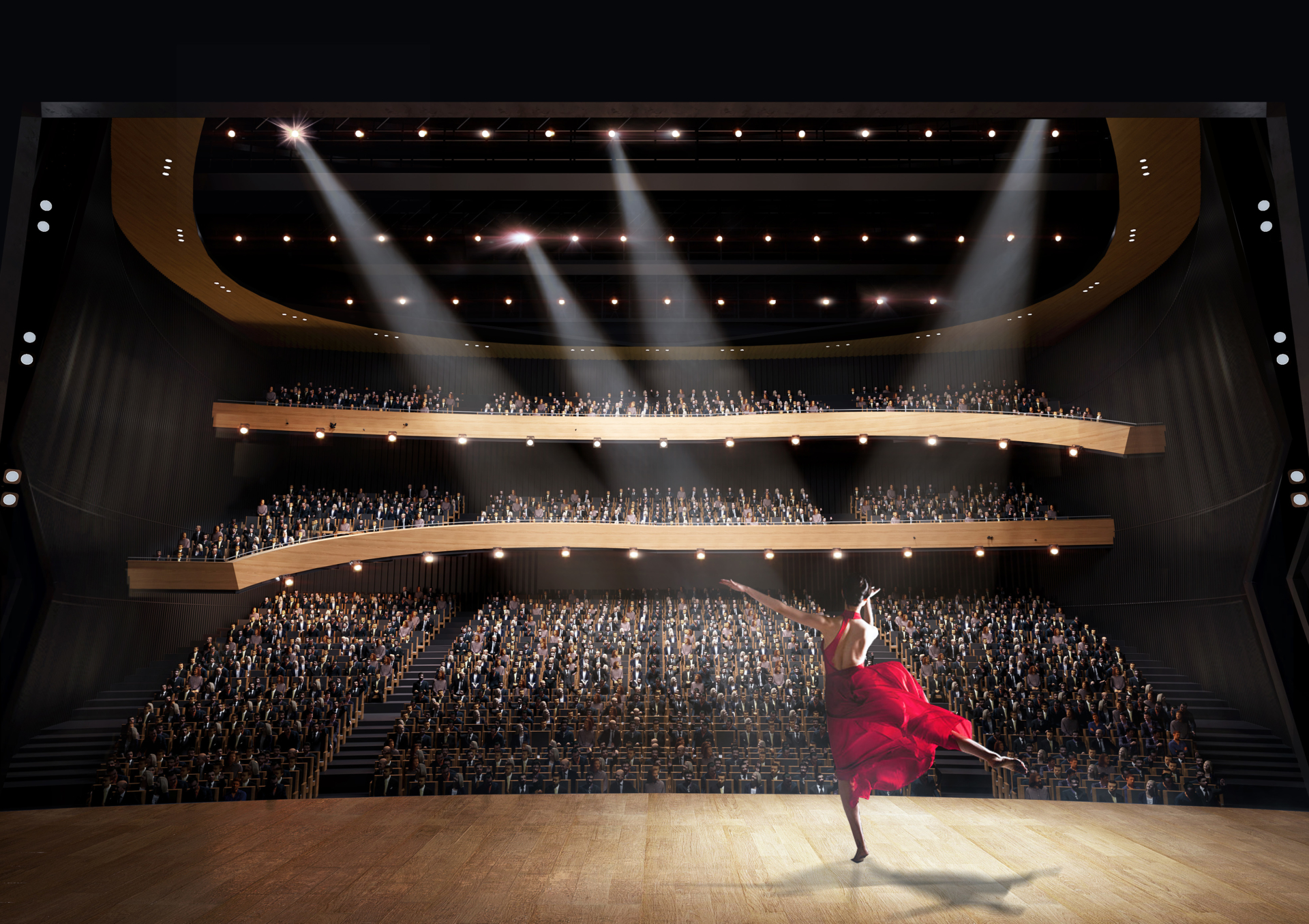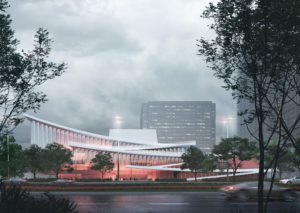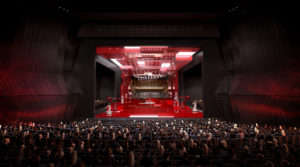 Different from traditional theaters, today's performing arts buildings should bring more performance possibilities to the public.
Therefore, the definition of the stage should not be limited, it should jump out of a framed box. It can be disassembled and combined; it can exist in more places, on the roof, in the square.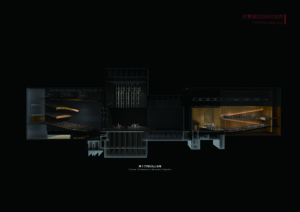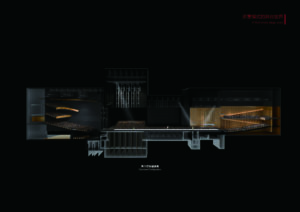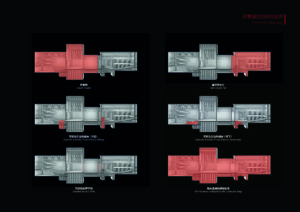 The whole building is arranged in an east-west direction along Shennan Avenue, and the Dream Theater and the Starry Sky Concert Hall are horizontally connected in this direction.
The auditorium of Dream Theater is in the west and the stage is in the east. The Starry Sky Concert Hall is the opposite, and the stage is in the west. The stages of the two halls meet in a shared aisle.
This east-west layout makes the Dream Theater and the Concert Hall not interfere with each other in terms of flow and usage, and have a shared space. The docking of the stage allows the two halls to be connected to form a super theater when the shared aisle is opened, opening up more uses Possible.
The back stage of the theater and the concert hall stage are connected by a north-south aisle. In normal times, the theater and the concert hall operate independently. This aisle serves as a shared backup backstage runway. When there are special performance needs, the wall of this aisle can be opened, and the theater and the concert hall are connected to form a mega theater, and all the stages and audience halls can be used flexibly.
When all the stages are used in tandem, the long and narrow stage can meet the performance of some special stage plays that need to be extended to the performance space. When only the middle stage is used, the remaining stages can be used as auditoriums to hold an indoor super star concert that can accommodate nearly 5,000 people; in some important festivals such as the New Year, flexible stage combination can meet the needs of large-scale cultural evenings, and broadcast live to the world through 5G.
The International Performance Center will be the unique performance center in Shenzhen that can not only meet the international artistic standards, but also hold a large-scale public performance.